Only a third in UK have heard of Open Banking
Written by Peter Walker
24/10/18
Despite coming into effect in January, less than a third of Brits have heard of Open Banking, a system that provides a user with a network of financial institutions' data through the use of Application Programming Interfaces (APIs).

Three quarters of respondents to the 2018 Unisys Security Index which had heard of Open Banking said they want to know how their information is being protected by third parties before agreeing to use Open Banking services.

Only 20 per cent said they were already using Open Banking services.

The Unisys survey was dominated by concerns around identity theft for UK citizens, with 56 per cent saying they were very or extremely concerned.

Over 1,000 UK adults were surveyed during August and September, with the index calculating a score out of 300 - the highest level of concern - covering changing consumer attitudes over time across eight areas of security in four categories.

The overall index score was measured at 149 this year, which represents a five-point increase compared with 2017, and was the third highest increase globally.

The highest levels of security concern were among women (13 points higher than men), younger people aged 18-24 (37 points higher than 55-65 year olds), and those with lower incomes (27 points higher than those with higher incomes).

Outside of the core index survey Unisys asked respondents about potential exploitations of social media and found that 65 per cent in the UK were concerned about terrorists using social media to collaborate and plan attacks.

In addition, 63 per cent said they were concerned about their social media profiles being hacked and sensitive information shared, with 72 per cent of 18-24 year olds stating overwhelming concern.

When asked their opinions around health insurance providers tracking individual's fitness activity to determine premiums or reward safe behaviour, 42 per cent of UK citizens said they did not want an organisation to have this data about them.

Similarly, 82 per cent of UK respondents supported emergency buttons on smartphones or smartwatches to send their location to police if they needed help. Only 37 per cent said they would support allowing police to access their location data without granting permission.
Related Articles
FStech editor Peter Walker sits down with Rackspace solutions director Rhys Sharp to discuss cloud adoption challenges - skills shortages, cultural barriers, legacy systems - and the solutions that the company offers, as well as trends within cloud migration and regulatory attitudes towards the industry.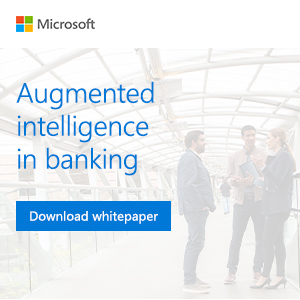 Most read stories...