Plaid launches in the UK
Written by Peter Walker
29/05/19
US FinTech network platform Plaid has launched in the UK with two customers, including money-management app Emma.

As part of its commitment to the country, Plaid is planning to hire over 25 people locally by 2020 and has opened a London office.

It will support integrations with eight of the UK's biggest banks and challengers, giving British FinTech businesses access to 70 per cent of personal current accounts in the country. The company's comprehensive network in the US and Canada, also offers a path for international expansion.

Plaid's tools enable developers to create financial products for consumers. In the US, it powers FinTech services like Venmo, Acorns and Coinbase.

Co-founder and chief executive Zach Perret said he has long admired the innovation coming out of the UK FinTech sector. "We're excited to launch in the UK to both deliver on the promise of Open Banking and help drive velocity for the applications that are making money easier for everyone."

Launched in 2012 in the US, Plaid now integrates with 15,000 US banks. To date, the company has raised $310 million from investors including Mary Meeker, Andreessen Horowitz, Index Ventures, NEA and more.

The company is headquartered in San Francisco, with offices in New York City, Salt Lake City, and now London.
Related Articles
FStech editor Peter Walker sits down with Rackspace solutions director Rhys Sharp to discuss cloud adoption challenges - skills shortages, cultural barriers, legacy systems - and the solutions that the company offers, as well as trends within cloud migration and regulatory attitudes towards the industry.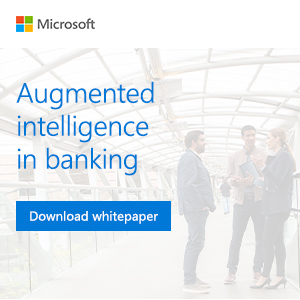 Most read stories...