About SCB: Siam Commercial Bank (SCB) is Thailand's second largest commercial bank. It provides customers with a full suite of leading financial services. Through digital transformation, SCB is now part of the emerging fintech market.

Thailand, a growing power in Southeast Asia, is seeing its demographics change and as a result so are its consumer preferences. In 2023, millennials make up a large percentage of the key consumers in the country and this presents a number of key distinctions from older generations.

One key difference between millennials in Thailand and their elders is that they are less loyal to traditional banking services. According to research from McKinsey, millennials are more "willing to switch banks and try new financial services, particularly if they feel they can get a superior digital experience elsewhere". The researcher estimates that 26 per cent of local consumers in Thailand already switched their main bank between 2020 and 2021, with a further 51 per cent considering a change.
Source: https://www.mckinsey.com/industries/financial-services/our-insights/shaping-the-future-of-thai-banking-reinventing-purpose-to-ignite-growth

Thailand's inclusive finance policies

Thailand has instituted significant progress in inclusive finance over the past few years. The country launched PromptPay — a real-time payment service — and encouraged FinTech companies to develop innovative loan services. In addition, Thailand plans to legislate policies that will encourage companies to apply for digital banking licenses in the first quarter of 2023. Even so, yet half of the population remains unbanked with no access to financial products, and a further fifth (18 per cent) is underbanked — lacking access to anything other than a bank account.
Source: https://www.macquarie.com/au/en/perspectives/delivering-digital-financial-inclusion-in-southeast-asia.html

As consumer preferences change and FinTech gains momentum, traditional banks have seen sluggish growth in new customers and transaction volumes, while shouldering rising costs. In 2021, SCB — one of the main national banks in Thailand — responded to these challenges by transforming its business models and going digital. It drew on the advantages of public cloud technologies to build a core digital banking system, supporting the future digital transformation of its services.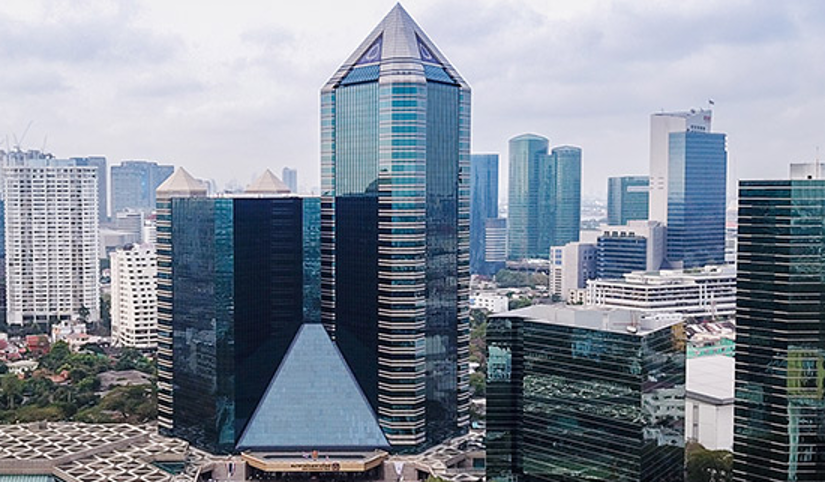 Siam Commercial Bank from official website
Digitalising loan services
SCB is a digital bank. In 2021, the bank's transactions increased by 58 per cent, serving 14.3 million digital users, about a fifth of Thailand's population. 84 per cent of the bank's activities were digitalised, and 70 per cent of the transaction volume took place online. This rapid progress was enabled by the incorporation of a number of technological solutions.
In traditional brick-and-mortar banking, a loan seeker would bring their application to the bank teller for review. The approval process could take days or even weeks. This service was inconvenient, especially for people living in remote areas. The paper-based loan process was expensive, complex, and time-consuming, slowing down service growth. From the customer's perspective, interactions during offline sales were slow and did not provide real-time or personalised marketing, making it particularly difficult to attract millennial customers.
SCB was looking for a way to make their loan processing more efficient by moving it online. For this, SCB adopted a cloud-based solution, which allowed the bank to digitalise a lot of its loan services. Now, customers can simply click a few buttons, upload a few supporting documents, and receive a quick response about their loan application. The service is more convenient and requires fewer human resources. Furthermore, the bank can now tap into a large market of small loans.
Huawei has been working in Thailand for over 20 years. SCB chose to partner with Huawei to deploy the tech giant's digital banking solution. The project was completed over the course of seven months to complete, resulting in an all-new digital loan system which presented SCB with a number of key benefits:
● It takes just minutes to approve a loan application;
● Users enjoy a better experience, with an interaction latency below 10 ms, half that of competitors;
● The business system is based on containers, supporting twice as many concurrent transactions (compared with other solutions in the industry);
● The solution meets banking security requirements and complies with Thailand's financial Personal Data Protection Act (PDPA).
A better, digital user experience
The implementation of Huawei tech saw near-instantaneous results for SCB. In just three months, the digital loan service attracted 45,000 new customers.
Huawei's solution offers an open banking ecosystem, leading SCB to partner with local catering, fitness, and healthcare providers to launch open financial services. Innovative digital banking products such as these have lowered the bank's operational costs and customers' usage costs, improved service satisfaction, accelerated digital transformation, and driven business growth.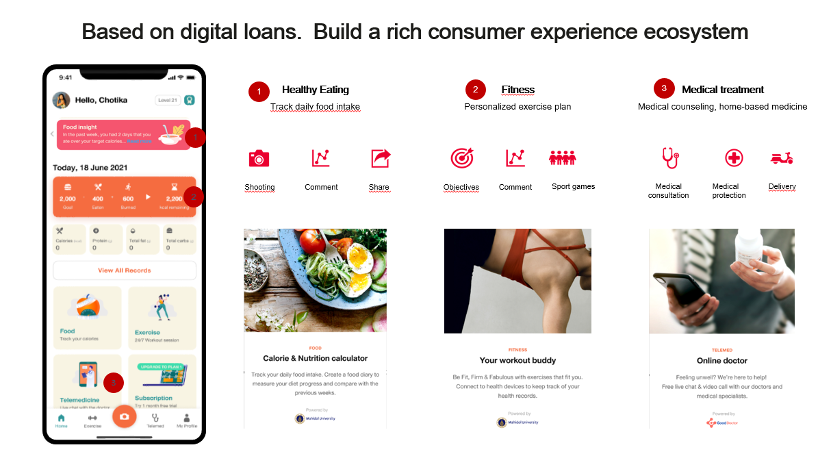 Technologies behind SCB's digital transformation:
1. Huawei provides the underlying cloud native platform and elastic, agile, secure, and reliable cloud services for SCB's DBANK.
2. Huawei works with Sunline to provide SCB with digital CORE services and application technologies required for fast service rollout and agile iteration, providing end users with the optimal digital loan service experience.
3. Huawei's local team in Thailand provides 24/7 professional and efficient services, and uses strong and reliable technologies to keep up with new business growth.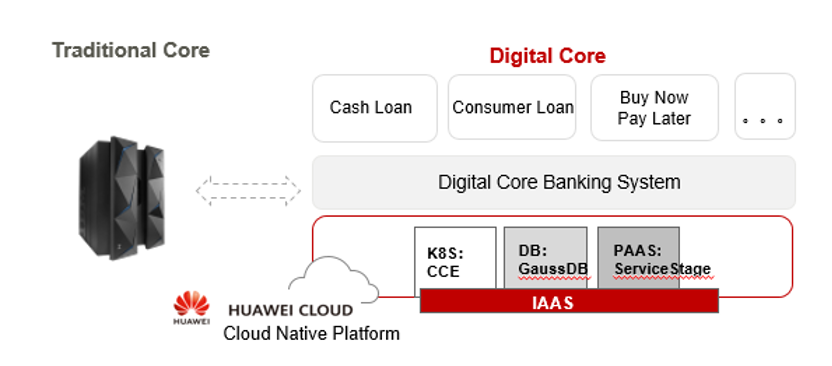 SCB and Huawei have successfully deployed a set of innovative services, rendering financial services more convenient. Now, more people in Thailand are enjoying the benefits of digital banking. SCB's vision is to become the digital banking choice for half of Thailand's population and the most comprehensive bank in the country overall. Huawei looks forward to supporting SCB on its FinTech journey.
The SCB case is one of thousands of digital transformation stories happening for Huawei's customers in the financial services sector. To share more of these best practices and explore the latest trends and developments in the financial industry, Huawei will be hosting the Global Intelligent Finance Summit 2023 in Shanghai on June 7-8. Click here to learn more about this exciting event.
https://e.huawei.com/en/events/2023/industries/finance/finance-summit?utm_campaign=01MHQHQ215302S&utm_medium=atricle&utm_source=FStech&source=advertoriall
---