Digital Shadows closes funding round
Written by Michelle Stevens
13/02/2015
Cyber security startup Digital Shadows has secured $8 million of investment in a new funding round.

This is the largest wave of funding so far for the FinTech firm, which monitors both the visible and dark web for security threats or data leaks that may leave financial institutions vulnerable.

Digital Shadows said it would use the investment to extend its operations in the US, with its first overseas offices set to open in San Francisco and New York. The London-based business is currently headquartered in the 'high growth space' at Canary's Wharf's Level39 accelerator hub.

This latest funding round was led by US firm Storm Ventures. Passion Capital, which invested in Digital Shadows at its seed stage, also participated, along with TenEleven Ventures, a specialist cyber security VC fund. Angel investors included Tim Belcher, former CTO at Netwitness and RSA.
Related Articles
FStech editor Peter Walker sits down with Rackspace solutions director Rhys Sharp to discuss cloud adoption challenges - skills shortages, cultural barriers, legacy systems - and the solutions that the company offers, as well as trends within cloud migration and regulatory attitudes towards the industry.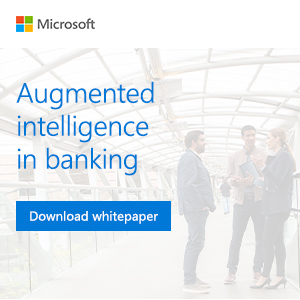 Most read stories...