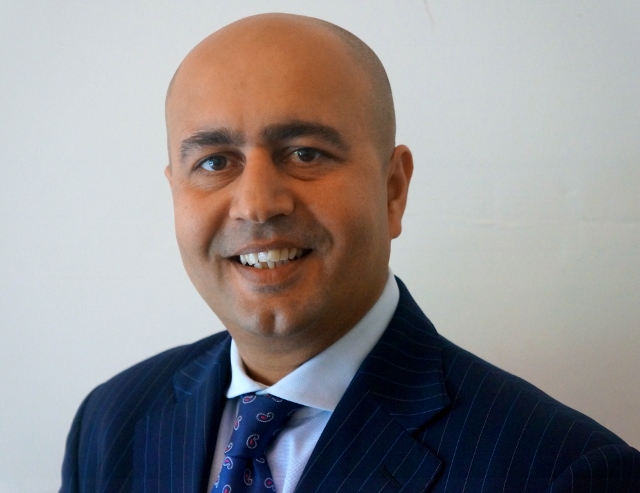 Anurag Bhatia
In the last few years, environmental, social and governance (ESG) considerations have transformed from a 'nice to have' into a 'must have' for governments, regulators, the business community and consumers. COP26 has drawn further attention to the need for collaborative action to meet the UN Paris Agreement's target to limit global warming to 1.5C. For financial services, ESG has jumped to the top of the agenda as a key responsibility, given the sheer size of the industry and its significant influence as the backbone of economic growth.
In the UK, this comes on the heels of worrying findings by WWF and Greenpeace, revealing that the country's finance sector has contributed (based on 2019 data)
805 million tonnes of greenhouse gas via investment and lending activities.
Apart from the UK government's pledge to
reach net zero
across industries, we're also seeing positive developments in the international arena.
Leading banks and investors are committing to make their portfolios net zero by 2050 – as 43 banks worldwide set up the 'UN-convened Net Zero Banking Alliance'. This was followed by the announcement from a group of banks, investment firms and insurers representing a combined $130 trillion of the world's economy, that they are putting the climate crisis fight at the heart of their operations.
With the rising popularity of green finance and eco investing, another critical question for banks is how to reconcile how they process their considerable – and quickly multiplying – data sets with adopting sound ESG practices. Operating a typical server or data centre can be highly energy-intensive. Worldwide, demand for data centres is rising in accordance with growing internet use and the subsequent rise in the amount of data generated and processed online.
Global IP traffic
increased by more than ten times between 2010 and 2018 alone, and the trend is set to continue as internet traffic is forecast to reach
4.2 zettabytes
annually in 2022.
How can we instil greater sustainability into traditional banking models? One fitting solution, which can deliver positive impact from day one, is to look to the Cloud.
The ESG benefits of Cloud migration
Data centres, especially the cooling systems required to run them, are typically powered by a significant amount of electricity, which in turn leads to CO2 emissions. However, if the adoption of cloud continues in earnest, findings reveal that this could prevent the emission of more than
1 billion metric tonnes of CO2 over the next four years.
Rather than rely on stand-alone, energy inefficient data centres of their own, banks can either form partnerships with, or use the services of, established cloud providers, many of which are already prioritising the transition to renewable energy use. For instance, Google Cloud has put various measures in place to decarbonise its data centres and reached full renewable energy use by 2017, using machine learning technologies to monitor and adapt its cooling systems for maximum energy efficiency. Banks can benefit from such services to advance their own sustainability credentials, while simultaneously benefiting from the multitude of other advantages of the cloud, such as accelerating the modernisation of their legacy IT infrastructure.
Public cloud providers can facilitate economies of scale, which also help to advance the ESG agenda by ensuring that resources are shared across many firms, so that the energy required to power servers is used to full capacity with minimal waste. This lessens the need for extensive hardware, reduces overall greenhouse emissions and affords the scalability to accommodate increasing data processing activities sustainably. By allowing more agile applications through microservices, it also heightens banks' ability to cater to customers' expectations of a real time, personalised and around-the-clock service across digital and mobile channels.
Despite cloud migration still being at a relatively nascent stage of maturity, UK banking leaders are recognising the potential payoffs of a cloud-native strategy – listing their
top business objectives
of cloud migration as optimised costs (69%), innovation (54%), greater resilience (46%) and enhanced speed to market (46%).
Stronger data protection compliance
Cloud technologies can help with several ESG factors at once – as well as the abovementioned environmental advantages, it can also bolster social value (through faster and easier addition of new services to market based on customer preference data) and strengthen governance and compliance. This latter point is particularly relevant to adhering to regulations for data privacy and sharing, such as the GDPR and the PSD2, to ensure that banks can adequately safeguard consumers' data in line with various legislation across jurisdictions.
The applicability of cloud also extends to driving innovation, by opening up avenues to creating an interconnected ecosystem for the secure sharing of data pools on commonly agreed compliance standards. For example, European initiatives such as GAIA-X and the Financial Big Data Cluster aim to cultivate a secure, fully compliant platform that allows participants to capitalise on the sharing of information on the cloud for faster development of AI-powered solutions that can inform the next wave of progress in the banking industry.
A cloud-native environment makes it possible to adapt quickly to meeting the evolving regulatory regimes surrounding the use of data, and also provides the necessary oversight to aid banks' governance and reporting obligations. The cost and reputational ramifications of not doing so, by relying on outdated legacy systems, can be heavy. The cloud brings manifold advantages for risk assessment and management for data security, strengthening an institution's ability to instil ESG criteria across its operations. It underpins transparency and also allows for accurate analytics of organisations' carbon footprint to pinpoint where positive changes can be made.
Placing ESG front and centre leads to value creation on multiple levels, not just through increasing customer trust and contributing to critical global sustainability goals but, given the growing demand from investors and customers for more ESG-minded and responsible products and services, it can ultimately lead to better returns overall.
To find out more about
Mphasis
and its services,
visit the website.