Euro ATMs installed on Tube
Written by Michelle Stevens
15/07/2014
Cash machines which dispense euros as well as pounds have been fitted at 70 London Underground stations.

Raphaels Bank has teamed up with Transport for London (TfL) to provide the ATMs, which are based at major interchanges including King's Cross, Euston, Victoria and Waterloo, as well as at smaller stations on the Tube network.

Dual euro and sterling cash machines have been a sight on the UK High Street for several years, but this latest roll-out represents the first time users can access such ATMs on the Underground.

TfL said the move would make it more convenient for Londoners and holidaymakers to access euros, as a survey of 2,000 travellers by Raphaels Bank found that only 62 per cent bought currency in advance of their holidays.

Graeme Craig, director of commercial development at TfL, explained: "Millions of people use our network each year, including going to or from an airport, Eurostar and coach stations, and these machines have been installed to make it easier for people to access the currency they need."

Beth Williams, head of ATMs for Raphaels Bank, added: "Building on our existing estate of ATMs in key London travel hubs, Raphaels Bank is delighted to be working with TfL to serve the four million daily users of the Tube. Founded in 1787, Raphaels Bank, like the London Underground, is investing for the future and these brand new ATMs are expected to set new levels of reliability and availability across the Tube network."

Sterling withdrawals are free for UK cardholders at the new cash machines, while euro withdrawals are commission free, with exchange rates "aimed at beating the largest currency exchange providers".

The partnership will generate commercial revenue for TfL which will be reinvested back into the transport network. The ATMs have been installed over the course of the last three months, and TfL said they were already proving popular, dispensing around €2.5 million already.
Related Articles
FStech editor Peter Walker sits down with Rackspace solutions director Rhys Sharp to discuss cloud adoption challenges - skills shortages, cultural barriers, legacy systems - and the solutions that the company offers, as well as trends within cloud migration and regulatory attitudes towards the industry.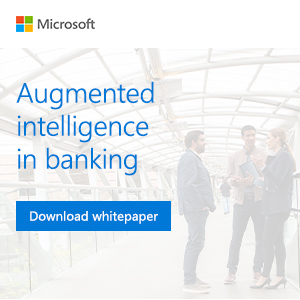 Most read stories...