Three quarters of FS firms victims of financial crime
Written by Peter Walker
29/05/19
Almost three-quarters (72 per cent) of organisations have been victims of financial crime over the past 12 months, with a lax approach to due diligence checks when onboarding cited as creating an environment in which criminal activity can thrive.

This wake-up call has led to 59 per cent of companies adopting new technologies to plug compliance gaps, according to Refinitiv, which in March surveyed 3,138 managers with compliance-related responsibilities at large organisations from across 24 geographies.

In its 2018 report, Refinitiv outlined that $1.45 trillion of aggregate turnover is lost as a result of financial crime, but this year's report showed that the cost could be much greater. Only 62 per cent of the compliance managers surveyed claimed that financial crimes were reported internally, and just 60 per cent said that they were reported to the relevant external authority.

Over the next year, companies are intending to spend on average 51 per cent more to mitigate the crisis.

An overwhelming majority of respondents (97 per cent) believe that technology can significantly help with financial crime prevention with cloud-based data and technology the top choice, followed by artificial intelligence (AI) and machine learning (ML) tools.

Phil Cotter, managing director of the risk business at Refinitiv, said that businesses exposed to financial crime threats need to maximize their use of technology and future collaboration.

"Significant advancements in technology, facilitated by innovations such as AI, ML and cloud computing, are already under way," he stated. "These technologies are enabling intelligence to be gathered from vast and often disparate data sets which together with rapid advances in data science, are transforming the approach to compliance, streamlining processes such as Know Your Customer (KYC) and helping to uncover previously hidden patterns and networks of potential financial crime activity."

The report urged organisations to innovate via collaboration, citing survey results that 81 per cent of respondents said that there is some sort of existing partnership or taskforce in their country to combat financial crime, while 86 per cent believe that the benefits of sharing information within such a partnership outweighs any risks.
Related Articles
FStech editor Peter Walker sits down with Rackspace solutions director Rhys Sharp to discuss cloud adoption challenges - skills shortages, cultural barriers, legacy systems - and the solutions that the company offers, as well as trends within cloud migration and regulatory attitudes towards the industry.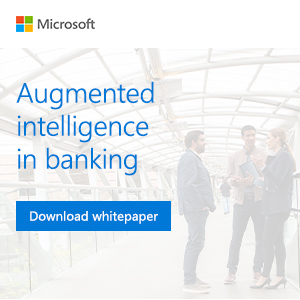 Most read stories...