Global regulatory sandbox open for business
Written by Peter Walker
31/01/19
The Global Financial Innovation Network (GFIN), a network of regulatory bodies building a FinTech 'sandbox', has begun calling for applications to use its regulatory testbed.

Chaired by the UK's Financial Conduct Authority (FCA), the initial pilot cross-border test follows a consultation paper published last August.

This received 99 responses from 26 jurisdictions, with an "overwhelmingly positive" response in favour of establishing the GFIN to facilitate a new practical method of regulatory collaboration on innovation and creating an environment for cross-border testing.

The GFIN has now finalised terms of reference for governance and membership of the group and confirmed three primary functions:

• To act as a network of regulators to collaborate and share experience of innovation in respective markets, including emerging technologies and business models.
• To provide a forum for joint RegTech work and collaborative knowledge sharing.
• To provide firms with an environment in which to trial cross-border solutions.

The GFIN has opened a one-month application period for a pilot phase of cross-border testing, with interested firms asked to submit applications to relevant participating regulators by 28 February.

Firms must meet the application requirements of all the jurisdictions in which they would like to test. Each regulator will then decide whether a proposed test meets its individual screening criteria, areas of interest and ability to support the activity. Each regulator will also make sure that appropriate safeguards for their jurisdiction are in place.

Pilot tests will run for a six-month period and are expected to being running from the second quarter this year.

"This pilot is as much a trial for GFIN members as it will be for firms," read a statement. "We are looking for firms who can be flexible and agile in their participation, and can provide GFIN regulators with feedback on their experience."

The FCA also added: "Over time, trials could inform regulatory authorities about potential areas of regulatory convergence (eg. streamlined applications), although we stress this is a longer-term opportunity."

GFIN members currently participating in cross-border trials include: the Australian Securities & Investments Commission, Central Bank of Bahrain, Bermuda Monetary Authority, British Columbia Securities Commission, Ontario Securities Commission, Hong Kong Monetary Authority, Magyar Nemzeti Bank, Astana Financial Services Authority, Bank of Lithuania, Monetary Authority of Singapore, Abu Dhabi Global Market, Dubai Financial Services Authority, Guernsey Financial Services Commission, and Jersey Financial Services Commission.
Related Articles
FStech editor Peter Walker sits down with Rackspace solutions director Rhys Sharp to discuss cloud adoption challenges - skills shortages, cultural barriers, legacy systems - and the solutions that the company offers, as well as trends within cloud migration and regulatory attitudes towards the industry.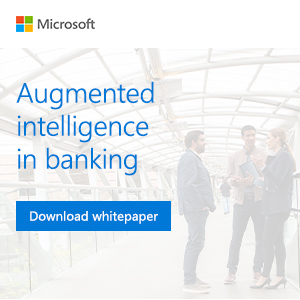 Most read stories...