FS firms facing 'onslaught of cyber attacks'
Written by Hannah McGrath
13/08/2019
Financial services (FS) firms are facing an "onslaught" of cybersecurity threats, with 348 breaches targeted at Personally Identifiable Information (PII) and financial records data reported in 2018.

According to a survey of 211 organisations carried out by IT services firm Wipro, the banking, financial services and insurance sector is consistently one of the most targeted industries, with 68 per cent of organisations saying email phishing is a top risk.

However, while cyber attacks are an evolving threat for FS firms, with 36 per cent of attempted breaches involving phishing for user credentials, 73 per cent of organisations said employee negligence over data security also represents a significant risk factor.

The report stated: "The banking, financial services & insurance (BFSI) sector is consistently one of the most targeted sectors. Due to the nature of the data it holds, it is also one of the most regulated and mature industries when it comes to cybersecurity."

As a result, 55 per cent of organisations said that risk and compliance management platforms would be a significant technology investment in the future.

"Financial institutions have been early adopters of emerging cyber technologies or controls to counter new threats," the report stated.

However, it added: "They need to consciously review their cyber resiliency practices to protect themselves against the onslaught of attacks headed their way."

Across all industries surveyed, more than half (51 per cent) of European companies said they now have a data protection officer or chief privacy officer who is directly accountable for their organisation's data privacy.

Meanwhile, 65 per cent of organisations are tracking and reporting regulatory compliance and 28 per cent said they had participated in cyber-attack simulations exercises coordinated by industry regulators in their own country.

However, just 15 per cent of organizations have a security budget of more than 10 per cent of their overall IT budgets, with 41 per cent of financial services organizations having a security budget of over eight per cent of their IT budget.
Related Articles
FStech editor Peter Walker sits down with Rackspace solutions director Rhys Sharp to discuss cloud adoption challenges - skills shortages, cultural barriers, legacy systems - and the solutions that the company offers, as well as trends within cloud migration and regulatory attitudes towards the industry.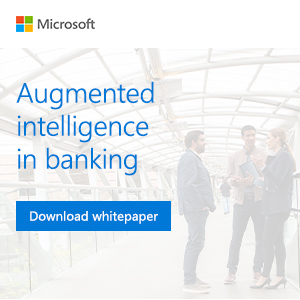 Most read stories...