Experts lament lack of global Open Banking standards
Written by Peter Walker
03/07/18
The progress made by Open Banking and the second Payment Services Directive (PSD2) could be undone by the lack of similar global standards, experts have warned.

Emerging Payments Association (EPA) director general Tony Craddock called Open Banking a "seismic shift" in a message to members, explaining that it gives consumers instant, free and global access to financial data and control over their financial lives.

"But there is a danger the potential for open banking will not be realised," he continued, referencing a conversation with Gavin Littlejohn, chair of FDATA Global and ex-founder of Money Dashboard.

Littlejohn said that despite the best intentions of European Union regulators and policymakers - and the work being done by the Open Banking Implementation Authority (OBIE) in the UK - "we will end up with lots of different silos of standards across the EU and beyond".

"In other words, we'll have no global standard. And no instant, free and global access to financial data and control for consumers," he added.

Littlejohn suggested to Craddock that 95 per cent of EU companies will not be in a position to build consistent APIs unless "radical changes" are made.

"We need a proper ecosystem approach that brings the EU's 6,000 ASPSPs (Account Servicing Payment Service Providers, largely banks) together with the FinTechs and regulators – and they need to collaborate to build something that is efficient, resilient and simple."

The statements echo the EPA's open letter to the OBIE in May, which called on it to amend the terms of the Competition and Markets Authority's framework so that emerging payments organisations can realise the potential of Open Banking.

EPA members believe that the nine banks currently covered by the CMA framework have displayed varying levels of enthusiasm in embracing certain aspects of Open Banking, with some described as striving to meet the letter of the law, rather than really open up APIs in a proactive manner.
Related Articles
FStech editor Peter Walker sits down with Rackspace solutions director Rhys Sharp to discuss cloud adoption challenges - skills shortages, cultural barriers, legacy systems - and the solutions that the company offers, as well as trends within cloud migration and regulatory attitudes towards the industry.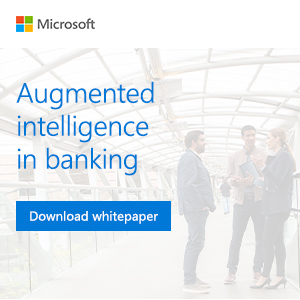 Most read stories...