Banks face up to changing times, new report
Written by Scott Thompson
26/11/2012
The UK's banking brands and building societies see information services as crucial to forging richer relationships to enhance customer loyalty and their competitiveness. New research from Ctrl-Shift reveals that UK banks are looking to build trust. They realise they can't rely on customer inertia and need to work harder to add value.

An information service based strategy provides banks with an opportunity to put 'hard sell' cultures of the past behind them with a focus on the use of more personalised data and added value. 'Improved engagement and trust' and 'greater customer satisfaction' are seen as the key benefits of providing information services, and retail bankers report a growing demand for these services, reveals Ctrl-Shift's report, 'What are Banks for? Customer Loyalty in Retail Banking'.

But the research also reveals banks still have a way to go on this front. Most still prioritise customer acquisition over retention with some 65 per cent saying acquisition comes first and loyalty second, while 63 per cent say new customers get better deals than their existing ones. Banks do, however, recognise that their industry is changing fast with the move to digital online and mobile banking, the growing influence of intermediaries such as comparison sites, new market entrants such as supermarkets and telcos, and growing customer expectations. Further pressure will come from September 2013, when the Payments Council's new account switching service will come into force.

"Creating information sharing relationships with customers, so that both sides can get the most value from data is becoming a key to success in a digital world. Engaging customers on this basis in a mutually rewarding value exchange provides brands with the opportunity to differentiate, reduce their cost to serve and improve their ability to trade on a more personalised level than ever before. Ultimately, it gives their customers a compelling reason to stay with a brand, buy more from it, and recommend it to others," says Ctrl-Shift strategy director, Alan Mitchell.
Related Articles
FStech editor Peter Walker sits down with Rackspace solutions director Rhys Sharp to discuss cloud adoption challenges - skills shortages, cultural barriers, legacy systems - and the solutions that the company offers, as well as trends within cloud migration and regulatory attitudes towards the industry.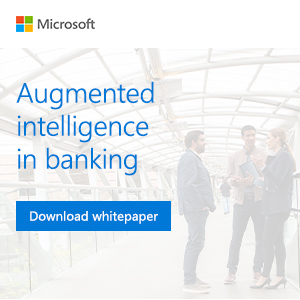 Most read stories...