Commerzbank pilots blockchain payments with Daimler
Written by Peter Walker
08/08/19
Commerzbank is testing a blockchain-based machine-to-machine payment system with Daimler Trucks.

The pilot involved the exchange and settlement of payments between an electronic charging point and a Daimler Truck system without any human intervention.

The German bank issued euros on a blockchain and provided Daimler Trucks with 'cash on ledger' to process the payment.

The system is aimed at a new generation of interconnected machinery capable of operating with increasing degrees of autonomy. The provision of mutual payments as part of the interaction is a logical next step with the potential for increasing efficiency gains in supply chains, according to Commerzbank's divisional board member for transaction banking Stephan Müller.

"After having completely digitised securities transactions in past pilot projects, the focus is now shifting to DLT [distributed ledger technology] based payment structures," he stated, adding: "As a bank we see our mandate as creating new digital payment architectures for our clients."

Further development steps for e-money-based payment processing are being investigated in collaboration with industrial partners in the chemicals, manufacturing and property sectors.
Related Articles
FStech editor Peter Walker sits down with Rackspace solutions director Rhys Sharp to discuss cloud adoption challenges - skills shortages, cultural barriers, legacy systems - and the solutions that the company offers, as well as trends within cloud migration and regulatory attitudes towards the industry.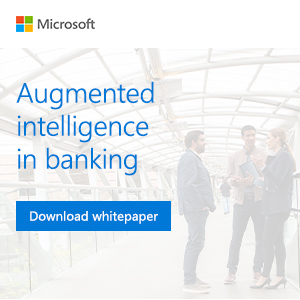 Most read stories...