Azimo integrates Facebook Messenger
Written by Chris Lemmon
05/08/2016
Azimo has become the first money transfer service to use Facebook Messenger, allowing users to send and receive money through their Facebook friend list, exchange details immediately and link to the Azimo app to make a transfer.

The new feature creates a two-way interaction, where the recipient is in control of entering their bank details or choosing one of more than 270,000 worldwide collection points from within the app. The functionality also addresses the risk of mistyped payment details and delays in receiving information.

Azimo has released a YouTube video explaining how the new collaboration with Facebook Messenger will work.

Michael Kent, CEO and founder of Azimo, noted: "Sending money should be as easy as adding a friend on Facebook. With 250 million migrants around the world sending over $600 million home every year to family, friends or businesses, the new feature creates an unprecedented shared ownership, putting the receiver in as much control as the sender."

Available on Azimo's iOS and Android apps, the new Facebook Messenger feature supports all 10 languages found on the Azimo platform, which was first launched in 2012.
Related Articles
FStech editor Peter Walker sits down with Rackspace solutions director Rhys Sharp to discuss cloud adoption challenges - skills shortages, cultural barriers, legacy systems - and the solutions that the company offers, as well as trends within cloud migration and regulatory attitudes towards the industry.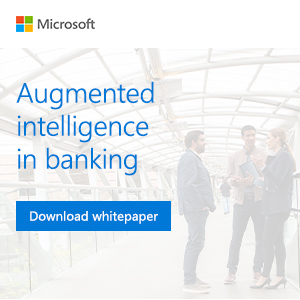 Most read stories...