Soldo secures $61 million amid Irish expansion
Written by Hannah McGrath
09/07/2019
London-based fintech Soldo has secured $61 million in funding that it will use to expand its operations to Ireland in advance of Brexit.

Soldo, founded in 2014, has developed a software platform that enables businesses to manage company-wide payments and expenses from a central account.

The Series B funding round, led by Battery Ventures and Dawn Capital along with participation from Accel and Connect Ventures. The company claimed the latest funding injection brings its total funding to $82 million and comes on the back of 500 per cent growth in 2018.

The funding will be used to continue its expansion into Ireland and Italy and scale the company into new European markets in addition to doubling Soldo's workforce over the next 12 months.

The company announced last month that it was relocating its holding company to Dublin and would triple its staff numbers in the Republic to 30 to help guard against potential Brexit-related disruption to its 50,000 business users, many of which are located in Europe.

The company secured an e-money licence from the central bank of Ireland in March.

Carlo Gualandri, chief executive and founder of Soldo said: "I'm very proud of the team's achievements over the past 12 months, but we have barely scratched the surface of the opportunity ahead of us.

"There are over three million businesses in our target markets, the UK and Italy, and over 5.5 million businesses in the next three largest markets in Europe. Most of these businesses are still using reimbursable expenses, spreadsheets and manual processes to manage the expense management cycle," he added.
Related Articles
FStech editor Peter Walker sits down with Rackspace solutions director Rhys Sharp to discuss cloud adoption challenges - skills shortages, cultural barriers, legacy systems - and the solutions that the company offers, as well as trends within cloud migration and regulatory attitudes towards the industry.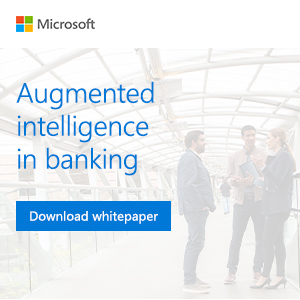 Most read stories...