FinMkt closes $5m Series B funding round
Written by Peter Walker
09/08/19
FinMkt has closed a $5 million Series B equity round led by FINTOP Capital, with participation from existing investors including ManchesterStory Group and West Loop Ventures.

The New York-based firm provides technology solutions for the online lending industry. Through its multi-lender Gateway platform, it facilitates the submission of online loan requests and the delivery of pre-qualified loan offers from multiple lenders via an online interface for the home improvement and retail services industries.

Chief executive and co-founder Luan Cox, commented: "FINTOP's deep knowledge about what it takes to run a high-growth, hugely successful FinTech company will contribute immensely to our rapid growth."

He explained that the investment will be used to grow and develop products in partnership with bank and non-bank lending partners.

Joe Maxwell, managing partner at FINTOP Capital added: "By working with banks and other traditional lenders, we believe FinMkt will be the backbone of innovation in helping these financial institutions become increasingly digitally-enabled and leverage best-in-class technology."

The investment comes ahead of the company announcing the launch of new real-time digital financing solutions with a network of lending partners.
Related Articles
FStech editor Peter Walker sits down with Rackspace solutions director Rhys Sharp to discuss cloud adoption challenges - skills shortages, cultural barriers, legacy systems - and the solutions that the company offers, as well as trends within cloud migration and regulatory attitudes towards the industry.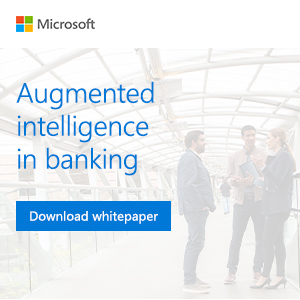 Most read stories...