Mastercard names new technology head
Mastercard has announced the appointment of Ed McLaughlin as the firm's new president of operations and technology. McLaughlin will take over from current incumbent Rob Reeg on 1 May. Reeg will move to a consulting role reporting to the firm's CEO Ajay Banga, and will help to ensure a smooth transition through October 1, 2017.
UK card spending up £300 million in February
Total UK card spending in February 2017 was £57.2 billion, an increase of £300 million on January, and up from £52.2 billion in February 2016, according to the latest UK Cards Association figures show. The number of card purchases increased to 1.3 billion in February, up by 14 million on the previous month and up 11 per cent annually.
Customer appetite for bank branches still high
Customer satisfaction is significantly higher among those who have visited a bank branch within the past 12 months when compared to those who have only used digital channels, a new report has found. The JD Power research also found that among Millennials, satisfaction is highest when bank customers use both branch and digital banking channels.
UBS taps Microsoft for digital transformation
UBS, the world's largest wealth manager, has selected Microsoft Azure cloud technology to power its digital transformation. The partnership aims to reduce UBS' dependency on legacy technology and find new ways for the firm to leverage digital channels. UBS is currently using Azure to power its risk-management platform, technology that requires significant computing power, to run millions of calculations daily on demand. The result – speeding calculation time by 100 percent and saving 40 percent in infrastructure costs – means the firm can have more working capital on hand and employees can make quicker, more informed decisions for their clients.
Compliance
FStech talks to Tony Reid of HDS about the compliance issues facing financial institutions and FinTech firms
Data & regulation
MarkLogic's Chris Atkinson discusses how data affects your ability to comply with regulation with FStech
First Private Bank digitises banking operations
Myanmar's First Private Bank (FPB) has selected Misys to streamline and digitise its banking operations, with a view to bringing new products and enhanced services to customers. This project will see Misys FusionBanking provide a connected front, middle and back office with advanced analytics to support the bank in better understanding consumer needs. FPB will be able to launch personalised products in line with demand. Customers will be able to view and access their accounts across channels, get salaries credited electronically, transfer money and pay bills from different branches or on the go via mobile.
TSB launches next-gen mobile banking app
UK challenger TSB has begun the roll-out of its next-generation mobile banking app, the first service to be built on its new Proteo IT platform. The mobile banking app includes simplified and easier access through fingerprint and one-hand navigation for the most-used transactions. The app, which was built from scratch using its new Proteo4UK IT platform, is available for both Android and iOS devices.
Clydesdale Bank opens public innovation lab
Studio B, the UK's first public innovation lab focused on financial solutions, opens tomorrow (April 27) in Clydesdale and Yorkshire Banks' flagship London store. Every four weeks, invited guests and members of the public will take on a new challenge, using design and technology to build the next generation of banking. The prototypes they develop will be showcased in the store and tested on customers.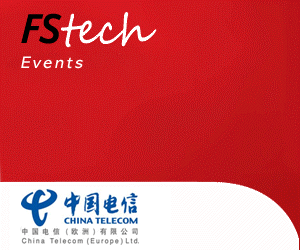 Expert Views
New Products/Solutions Showcase...
Most read stories...
World Markets
(15 minute+ time delay)
FTSE 100
7203.94
-33.23
Nikkei 225
19196.74
-55.13
S&P 500
2384.02
-4.75
Crude Oil
N/A
+0.00
CROSS-BORDER PAYMENTS
Kerry Agiasotis of Western Union Business Solutions talks to FStech's Michelle Stevens about the company's WU EDGE payments platform