Australian accelerator receives funding boost
Australian FinTech startup accelerator H2 Ventures has received a £4 million loan from Investec – with a loan guarantee of £2 million from a government-backed agency – to create up to 40 new FinTech companies. The loan guarantee, provided by Jobs for NSW, a government-backed job creation agency, is expected to support the creation of dozens of new FinTech startups as well as providing more than 400 new jobs across the New South Wales region.
Singaporean bank rolls out AI chatbot
Singaporean bank POSB has announced the launch of an artificial intelligence (AI) chatbot on Facebook Messenger to help aid its day-to-day banking customers – a first of its kind in the country. Customers can now chat with POSB to enquire about the bank's products and services via its digibank Virtual Assistant. POSB first announced its plans for customers to use natural language to chat with POSB from a social messaging app in August 2016. Since then, the bank has been working with US-based Kasisto, a spin-off from SRI International which created the technology behind Siri, to deliver this service. Kasisto's conversational AI platform, KAI, powers smart bots and virtual assistants with deep banking knowledge.
EBA Clearing trials European payment system
EBA Clearing has announced the start of the testing phase for its pan-European instant payment infrastructure platform, scheduled to go live in November 2017. Some 28 funding European institutions attended a meeting in Milan earlier this week, which marked the start of the testing phase and included a demonstration of the functioning of the new system in the test environment run by technical solution provider SIA.
RBC Research set to establish AI lab
Royal Bank of Canada (RBC) Research has unveiled plans to establish a new lab to research and develop artificial intelligence (AI) and machine learning products. RBC will work with the Alberta Machine Learning Institute (Amii), based at the University of Alberta. RBC also announced that Richard Sutton will be the project's head academic advisor. Sutton is widely recognised for his work in reinforcement learning, an area of machine learning that focuses on making predictions without historical data or explicit examples.
Compliance
FStech talks to Tony Reid of HDS about the compliance issues facing financial institutions and FinTech firms
Data & regulation
MarkLogic's Chris Atkinson discusses how data affects your ability to comply with regulation with FStech.
Rabobank upgrades real-time payments solution
Rabobank has partnered with electronic payments firm ACI Worldwide to utilise the latter's real-time payment solution in order to "remain competitive" in an increasingly crowded industry. The Dutch multinational bank needed a system to ready itself for the evolution of instant and open banking and, as such, decided to select ACI's UP Immediate Payments solution for SEPA Instant Payments.
Contactless cards drive cashless payments surge
A total of 471 billion cashless payments were made worldwide in 2015, up 52 per cent since 2011, according to RBR's latest report. The global study also found that, during the same period, ATM cash withdrawals increased at the slower rate of 33 per cent, as consumers increasingly move away from using cash and take advantage of alternative payment methods.
New York DFS pens critical FinTech charter letter
The New York State Department of Financial Services (DFS) has released a damning letter regarding new proposals from the Office of the Comptroller of the Currency (OCC) to create a new national bank charter for FinTech firms. In the letter, the DFS argued that the OCC has never previously regulated non-bank financial institutions and the National Bank Act does not provide the OCC with the authority to create this new proposed charter.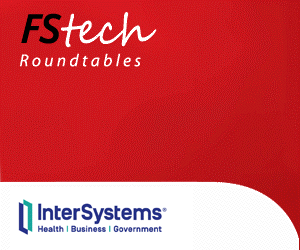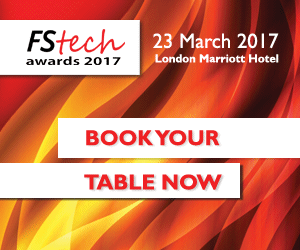 Expert Views
New Products/Solutions Showcase...
Most read stories...
World Markets
(15 minute+ time delay)
FTSE 100
7198.44
-10.00
Nikkei 225
19137.91
+65.66
S&P 500
2271.31
+7.62
Crude Oil
N/A
+0.00