Customers 'abandoning purchases due to false declines'
Approximately 1.9 billion purchases per year – representing $145.9 billion in sales – are declined around the world, many of which are 'false declines' according to research from payments technology firm Ethoca. A 'false decline' occurs when fraud detection systems – whether at the card issuer, merchant or at other points in the value chain – reject a good transaction due to the suspicion of fraud.
BNP Paribas selects nine Hackathon winners
BNP Paribas has selected nine startups from its Hackathon event to develop prototypes designed to enhance customers' experiences. Back in June, a total of 96 startups from eight countries competed against each other to come up with solutions for streamlining the customer journey. Nine of those have now been rewarded with a letter of intent from BNP Paribas to develop their concepts into real, practical solutions.
Visa and Nest launch African FinTech bootcamp
Visa has partnered with venture capital firm Nest to launch the payments firm's inaugural FinTech innovation bootcamp in Africa. The intensive four-day FinTech-focused programme will take place in Nairobi and is designed to accelerate innovation and shape the future of finance for consumers and businesses across the continent.
Yodlee unveils FinTech incubator participants
Data and analytics platform Envestnet | Yodlee has announced the new members of its 2016/2017 incubator programme. The programme received record numbers of applicants this year, with the new class featuring its first international participants, and includes startups looking to innovate sectors including wealth management, real estate, and small business.
Compliance
FStech talks to Tony Reid of HDS about the compliance issues facing financial institutions and FinTech firms
Data & regulation
MarkLogic's Chris Atkinson discusses how data affects your ability to comply with regulation with FStech.
N26 now operating in 17 European countries
German challenger bank, N26, has announced that it is now operating and offering borderless banking in 17 European countries. After receiving its German banking licence earlier this year N26 has now reopened signups for Spain, Italy, Greece, Ireland and Slovakia and is also newly available in Belgium, Estonia, Finland, Latvia, Lithuania, Luxembourg, Netherlands, Portugal and Slovenia.
Amex boosts security with InAuth acquisition
American Express has announced the acquisition of InAuth, a mobile authentication and fraud prevention firm, in a bid to boost the security of digital transactions made by its customers. The acquisition will enable American Express to evaluate the potential risk of a digital transaction, whether it be a customer logging into their account on a mobile app or web browser, or making a purchase from a merchant's website.
Alipay partners with European banking giants
China's Alipay has announced a series of partnerships with some of Europe's largest financial institutions and payments providers to drive its expansion in the region. Alipay, which is operated by Ant Financial, has struck deals with BNP Paribas, Barclays, UniCredit, and SIX Payment Services to deliver Alipay services across Europe, enabling an additional 930,000 merchants to join Alipay's European network.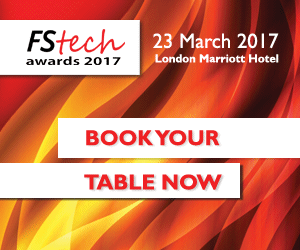 Expert Views
New Products/Solutions Showcase...
Most read stories...
World Markets
(15 minute+ time delay)
FTSE 100
6954.21
+22.66
Nikkei 225
18996.37
+230.90
S&P 500
2259.53
+13.34
Crude Oil
N/A
+0.00