Speakers
Chair
Hannah McGrath, Editor, FStech
Hannah McGrath is an experienced financial services, technology and political journalist. More...
Keynote Speakers

Saj Huq, Innovation Director, Plexal
Saj is the Innovation Director at Plexal, the UK's leading cyber startup ecosystem. More...
Jason Maude, Chief Technology Advocate, Starling Bank
Jason is a coder, coach, and public speaker. More...

Speakers
Shakel Ahmed, Sales Engineer, Pentera
Shakel Ahmed has been working in Cyber Security and endpoint technologies since 2006. More...
Catherine Aleppo, Head of Cyber, Aston Lark
Catherine has been with Aston Lark (including predecessor companies) since 2005. More...
Lior Arbel, CTO, Performanta
Lior Arbel holds the position of Performanta Group's Chief Technical Officer. More...
Arun Banerjee, Cyber Risk Consultant with Zurich Resilience Solutions, Zurich Insurance
Arun works on cyber underwriter assurance helping cyber underwriter better understand cyber risk, exposure and maturity of large and complex client environment in order to price the cyber risk transfer. More...
Adam Brown, BSIMM Assessor, Synopsys
Adam is a BSIMM assessor and has participated in many BSIMM measurements with Synopsys, also as a proponent of software security initiatives and has presented on that topic in several public forums with positive responses. More...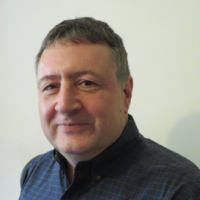 Andy Condliffe, Security Engineer, Orca Security
Andy has over twenty years experience specialising in security and is currently helping organisations get full visibility to their cloud risks across the leading public clouds. More...
Ed Fretwell, Head of Application Architecture with Moneybox
Ed Fretwell, Head of Application Architecture with Moneybox, the fast-growing app-based wealth manager, heads up our Cloud Apps team and is responsible for our API systems that securely supply our apps with account data and process instructions. More...
Eric Graves, Senior Sales Manager UK & I, Pentera
Eric Graves joined Pentera last year to lead the company's operations in the UK and Ireland. More...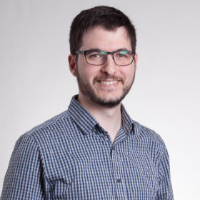 Josh Green, Technical Marketing Engineer, Duo Security
Josh is the Technical Marketing Engineer for Duo Security's London office, providing pre-sales engineering support for organizations of all sizes. More...



Dave Harvey, Head of Cybersecurity, UK, FTI Consulting
Dave Harvey is a Managing Director in FTI Consulting's Cybersecurity practice and is based in London. More...



Chris Martin, EMEA Solutions Architect – Access Management and Authentication, Thales
Chris Martin is the lead EMEA Pre-Sales Solution Architect at Thales. More...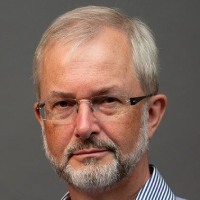 John Meakin, Former CISO, Royal Bank of Scotland, Standard Chartered, and Deutsche Bank
John Meakin is a specialist in information and systems security with 30 years' experience, and is on the advisory board at Continuity, a storage & backup cyber resilience provider. More...
Sam Murdoch, Vice President, EMEA, Cymulate
Sam Murdoch, Vice President of EMEA, has nearly 15 years of experience leading successful sales, technical and channel teams. More...
Mariana Pereira, Director of Email Security Products, EMEA, Darktrace
Mariana Pereira is the Director of Email Security Products at Darktrace, with a primary focus on the capabilities of AI cyber defenses against email-borne attacks. More...
Andrew Pannell, Head of Cyber Security, Bottlepay
Andrew is Head of Cyber Security at Bottlepay, a cryptocurrency startup. More...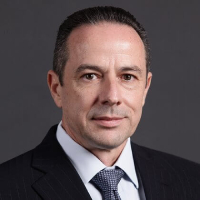 Doron Pinhas, CTO, Continuity and co-author of the NIST Guide: 'Security Guidelines for Storage Infrastructure'
Doron is an avid Storage and Backup Security advocate, and co-author of the recently published NIST special publication titled: 'Security Guidelines for Storage Infrastructure'. More...
Professor Ganna Pogrebna
Ganna is the lead for behavioural data science at the Alan Turing Institute. More...
Andrew Rose, Resident CISO, EMEA Region, Proofpoint
Andrew Rose is Resident CISO for the EMEA Region at Proofpoint. More...
Bob Rudis, Chief Security Data Scientist at Rapid7
Bob Rudis has over 20 years of experience using data to help defend global Fortune 100 companies and is currently [Master] Chief Data Scientist at Rapid7 where he specializes in research on internet-scale exposure. More...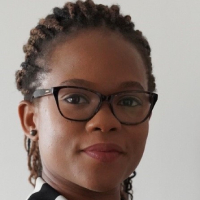 Oge Udensi, Cyber Security Resilience Lead, UK Finance
Oge is an experienced Cyber Security Resilience Lead working within the UK Finance's Cyber and Third Party risk team where she engages with key stakeholders to ensure the collective voice of the financial sector on Cyber and resilience policies are maintained. More...