Judging panel 2019
Simon Burrows, Director for Payments M&A, EY
Ian Kilpatrick, Director, Nuvias Group
Ian McKenna, Director, Financial Technology Research Centre
Aksana Pekun, Head of Transformation, Group Chief Technology Office, Deutsche Bank
Anton Ruddenklau, Head of Digital and Innovation for Financial Services, KPMG
Simon Burrows, Director for Payments M&A, EY
Simon is a director in EY's mergers and acquisitions team, specialising in payments and FinTech. He has worked on several of Europe's largest M&A deals in the payments sector, as well as smaller deals particularly with private equity firms. He regularly advises clients on payments strategies, deal integration/separation, operating models and regulatory requirements. His expertise includes deep-dive due diligence on payment solutions and planning for transformational change within payments businesses. Simon is a Chartered IT Engineer and Fellow of the British Computer Society.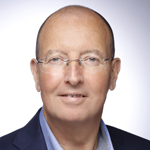 Ian Kilpatrick, Director, Nuvias Group
Ian's roles include heading up the Nuvias cyber security practice, with overall responsibility for cyber security strategy, as well as being a Nuvias board member. He was one of the founding members of the Wick Hill Group, leading the company through its growth and development to become an international, value-added distributor focused on security. Wick Hill was acquired by Nuvias in July 2015. Ian is a thought leader, with a strong vision of the future in IT, focussing on business needs and benefits, rather than just technology. He is a published author, regular speaker at IT events, and business advisor. Before Wick Hill, Ian qualified as an accountant, was financial controller for a Fortune 50 company, and was a partner in a management consultancy.
Ian McKenna, Director, Financial Technology Research Centre
After working for insurance companies and financial advisers, including a decade at an independent advice firm he founded in 1995, Ian McKenna set up Financial Technology Research Centre anticipating the FinTech wave by well over a decade. In 2017 he established Digital Wealth Insights to provide consistent analysis of emerging WealthTech firms, with a particular focus on regulatory compliance and how such services expand consumer access to financial advice and guidance. Ian travels globally seeking out transformational WealthTech and AdviceTech solutions, as well as leading start-ups in the InsurTech and RegTech sectors.
Aksana Pekun, Head of Transformation, Group Chief Technology Office, Deutsche Bank
Aksana heads a transformation programme within the group chief technology office at Deutsche Bank. In addition, she has five years of corporate finance experience with Ernst & Young and Altium Capital and six years of business improvement experience at British Telecom. Aksana is also a local authority governor at the Barrow Hill Junior School.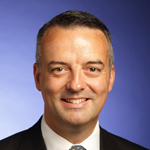 Anton Ruddenklau, Head of Digital and Innovation for Financial Services, KPMG
Anton is global co-leader of FinTech for KPMG International, a partner and the head of digital and Innovation for Financial Services in KPMG in the UK. He specialises in business, corporate and institutional banking, providing advice on strategy, growth and client development to top tier global companies. Throughout his career, Anton has led or worked on over 150 growth projects across corporates and financial institutions in the fields of regulation, digital and innovation, client strategy and segmentation, product and proposition development around global markets, payments and cash management and segment strategies.