Judging panel 2018
Simon Burrows, Director, Payments FinTech Limited
Russell Fisher, Head of External Insight and Integration, Nationwide Building Society
Rachel Haworth, Customer Experience Director, Coventry Building Society
Glenn Murphy, Head of IT, Cazenove
Aksana Pekun, Head of Culture and Capability, Chief Data Office, Deutsche Bank
Julian Sawyer, Chief Operating Officer, Starling Bank
Michelle Stevens, Editor, FStech
Simon Burrows, Director, Payments FinTech Limited
Simon is a senior advisor in FinTech and payments with over 20 years' experience working with banks, FinTech providers and payment processors in M&A, startup and other advisory situations. He has worked on several of Europe's largest M&A deals in the FinTech sector, and advised clients on creating and growing new startups, as well as platform replacements, operating models, sourcing change and developing strategies for achieving regulatory compliance. Simon worked at PwC for a number of years in the FinTech M&A team. His experience includes working with FinTech accelerators and regulators, and assisting companies preparing for IPO. Simon is a Chartered IT Engineer and Fellow of the British Computer Society.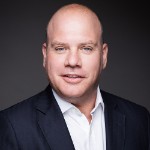 Russell Fisher, Head of External Insight and Integration, Nationwide Building Society
Russell has a strong financial services, telecommunications and media industry background, both as a consultant and in corporate roles. He has significant experience in successfully leading major business innovation and building disruptive capabilities across large and established organisations. Russell has worked with some of the world's largest companies, helping them transform and innovate within their front-office organisations.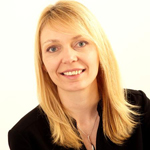 Rachel Haworth, Customer Experience Director,Coventry Building Society
Rachel has over 20 years' experience of marketing and customer experience leadership in financial services, having managed First Direct's brand and innovation initiatives before joining Coventry Building Society. Initially leading the product and marketing strategy, Rachel went on to set up a team dedicated to customer experience and conduct risk. Coventry Building Society is now considered a leader in customer experience in the UK, ranking 11th in the recent KPMG Nunwood 'top 100 UK companies for customer experience excellence' list.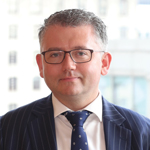 Glenn Murphy, Head of IT, Cazenove
Glenn is Head of IT at Cazenove – Schroders' global wealth management division for high net worth individuals. Glenn has over 20 years' IT leadership and operations experience focusing on the wealth and investment management industry, with international experience in developing and supporting global systems, teams and services. Glenn's interests are mainly in strategic-level initiatives such as emergent technologies, vendor engagement, FinTech and the impact of regulatory change, with a strong interest in M&A and programme management. Glenn has extensive experience in developing and managing high performing teams, and is also a certified management coach.
Aksana Pekun, Head of Culture and Capability, Chief Data Office, Deutsche Bank
Aksana heads the Culture and Capability function within the Chief Data Office at Deutsche Bank. She is responsible for developing communications, training, certification and knowledge management programmes to drive cultural change and embed data skills throughout global technology and wider Deutsche Bank operations. Aksana has over ten years' experience in the TMT sector, advising private equity clients and technology companies on cross-border M&A transactions at EY, and leading a customer experience business improvement programme at BT.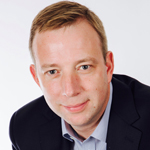 Julian Sawyer, Chief Operating Officer, Starling Bank
As Chief Operating Officer at Starling Bank, Julian oversees business operations, including payment systems, card operations, customer contact, human resources and supplier relationships. Julian previously worked as a management consultant at Andersen Consulting (now Accenture) and EY, specialising in large transformation change in the cards and payments industry. He then set up his own financial services consultancy, Bluerock, which he ran for thirteen years before selling it in 2012. After many years as a consultant, joining Starling gave Julian the opportunity to put all his learnings into practice, to build a bank with an amazing team of true professionals. He enjoys working at a FinTech business since he loves delivering things, making things happen and moving things forward at pace.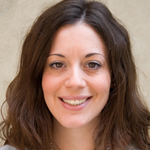 Michelle Stevens, Editor, FStech
Michelle became Editor of FStech and its sister title Retail Systems in February 2016, having joined both publications as Deputy Editor in early 2014. She has been a business journalist for nine years and before focusing on financial, retail and payments technology, she specialised in employment matters, government workplace policy, employee engagement, talent management and industrial relations. Michelle has been recognised for her journalism in the finance and HR sectors at the Santander Media Awards and Towers Watson Media Awards.