Judging panel 2020
Simon Burrows, Director for Payments M&A, EY
Russell Fisher, Head of External Insight and Integration, Nationwide Building Society
Karl Foster, Legal Director, Blake Morgan
Chiedozie Hez, FinTech Consultant, Unchained Warrior
Ian Kilpatrick, Director, Nuvias Group
Nicola Koronka, Co-founder and Managing Partner, Missive
Lubaina Manji, Senior Programme Manager, Nesta Challenges
Ian McKenna, Director, Financial Technology Research Centre
Paul Morrison, Managing Director, Helix Resilience
Nick Ogden, Non-executive Chairman, Funding Options
Aksana Pekun, Head of Transformation, Deutsche Bank
Anton Ruddenklau, Head of Digital and Innovation for Financial Services, KPMG
Daryl Wilkinson, Industry Lead and Principle Consultant for Financial Services, HCL Technologies
Simon Burrows, Director for Payments M&A, EY
Simon is a director in EY's mergers and acquisitions team, specialising in payments and FinTech. He has worked on several of Europe's largest M&A deals in the payments sector, as well as smaller deals particularly with private equity firms. He regularly advises clients on payments strategies, deal integration/separation, operating models and regulatory requirements. His expertise includes deep-dive due diligence on payment solutions and planning for transformational change within payments businesses. Simon is a Chartered IT Engineer and Fellow of the British Computer Society.
Russell Fisher, Head of External Insight and Integration, Nationwide Building Society
Russell has a strong financial services, telecommunications and media industry background, both as a consultant and in corporate roles. He has significant experience in successfully leading major business innovation and building disruptive capabilities across large and established organisations. Russell has worked with some of the world's largest companies, helping them transform and innovate within their front-office organisations. He currently leads the Corporate Venturing arm of Nationwide, which seeks to work with and invest in start up organisations which are looking at solutions to issues which members face in their everyday lives.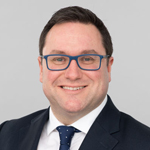 Karl Foster, Legal Director, Blake Morgan
Formerly a general counsel at an InsurTech intermediary, Karl has also worked as a senior lawyer for a global insurance carrier and a telecommunications provider. He specialises in heavyweight commercial contracts; including IT and business processing outsourcing, general procurement and distribution, as well as on a range of technology matters, from digital media to e-commerce. With his background in financial services, and broad regulatory experience, he advises on FinTech issues, general compliance and regulatory matters.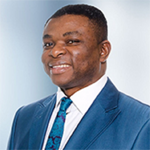 Chiedozie Hez, FinTech Consultant, Unchained Warrior
Chiedozie is a FinTech transformation consultant with over 10 years' experience. He has worked with brands such as Visa, VocaLink - MasterCard, Royal Bank of Scotland, Barclays, BNP Paribas and the Financial Conduct Authority, managing teams of up to 400 consultants and budgets of over £50 million.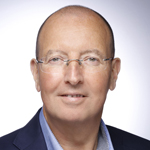 Ian Kilpatrick, Director, Nuvias Group
Ian's roles include heading up the Nuvias cyber security practice, with overall responsibility for cyber security strategy, as well as being a Nuvias board member. He was one of the founding members of the Wick Hill Group, leading the company through its growth and development to become an international, value-added distributor focused on security. Wick Hill was acquired by Nuvias in July 2015. Ian is a thought leader, with a strong vision of the future in IT, focussing on business needs and benefits, rather than just technology. He is a published author, regular speaker at IT events, and business advisor. Before Wick Hill, Ian qualified as an accountant, was financial controller for a Fortune 50 company, and was a partner in a management consultancy.
Nicola Koronka, Co-founder and Managing Partner, Missive
Nicola co-founded Missive, a FinTech communications consultancy, building more than a decade of experience consulting to startups and financial services companies. At Missive, she develops and executes PR and communications strategies, helping leading banks to raise awareness of digital innovation, financial technology incumbents to retain market presence and FinTech startups to attract users and investment.
Lubaina Manji, Senior Programme Manager, Nesta Challenges
Lubaina leads on innovation competitions, primarily those within financial markets, following on from the likes of the first Open Up Challenge. She is currently managing Open Up 2020 - a £1.5 million prize fund to transform the way people manage their money using Open Banking.
Lubaina comes from a varied career in banking, most recently at Barclays, where she created and led Rise, their open innovation platform which included building FinTech hubs in five countries and running the Barclays Accelerator, incubating more than 100 startups.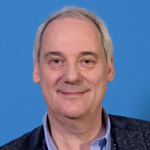 Ian McKenna, Director, Financial Technology Research Centre
Ian founded Finance Technology Research Centre in 1995, nearly two decades before FinTech became part of the industry lexicon. The boutique consultancy works with many of the UK's leading long-term savings institutions, financial advisers and technology providers to identify emerging technologies that can transform customer relationships. In 2017, he launched DigitalWealthInsights, an online service to analyse and benchmark digital advice services globally. A sister website, AdviserSoftware, focuses on technology that can be used by financial advice firms to improve their services, efficiency and profitability.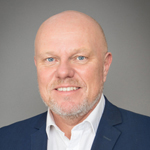 Paul Morrison, Managing Director, Helix Resilience
Over the past two years Paul has been working with a boutique compliance consultancy to develop and grow its regulatory technology (RegTech) practice. He is currently heading up a startup business delivering innovative digital services to financial services clients. Prior to this, Paul spent six years at the Financial Conduct Authority, where he established and led the RegTech team, driving strategy and fostering collaboration across the FinServ and FinTech communities. He is a member of the RegTech Council and Innovate Finance's RegTech Working Group, and has worked on several advisory boards, including Oxford University's Said Business School.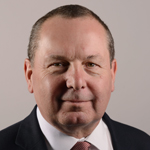 Nick Ogden, Non-executive Chairman, Funding Options
Nick joined the board of funding options as non-executive chairman in July 2019, having become one of the sector's best-known entrepreneurs, consistently at the forefront of innovation across a range of firms, founding WorldPay, Cashflows and ClearBank. Nick also founded Multi Media Investments, a research and development company, in 1993, and Voice Commerce Group, the UK's first non-bank payments institution, in 2009.
Aksana Pekun, Head of Transformation, Group Chief Technology Office, Deutsche Bank
Aksana heads a transformation programme at Deutsche Bank, focusing on delivering an optimised organisational structure, location strategy and cost base within the group Chief Technology Office. Aksana's experience also includes leading complex business process and operational improvement initiatives across global organisations such as driving adoption of the data strategy and tools to ensure effective data management and improved customer experience. Prior to Deutsche Bank, Aksana provided corporate finance advice to technology companies and private equity investors and worked on fintech acquisitions and disposals.
Anton Ruddenklau, Head of Digital and Innovation for Financial Services, KPMG
Anton is global co-leader of FinTech for KPMG International, a partner and the head of digital and Innovation for Financial Services in KPMG in the UK. He specialises in business, corporate and institutional banking, providing advice on strategy, growth and client development to top tier global companies. Throughout his career, Anton has led or worked on over 150 growth projects across corporates and financial institutions in the fields of regulation, digital and innovation, client strategy and segmentation, product and proposition development around global markets, payments and cash management and segment strategies.
Daryl Wilkinson, Industry Lead and Principle Consultant for Financial Services, HCL Technologies
Daryl currently works at HCL Technologies, helping financial services companies to innovate and grow through the application of engineering solutions and products. With 20 years' experience at executive level in blue chip organizations, including a decade in financial services, he has defined and led client solutions for the Nationwide Building Society, Royal Bank of Scotland, Northern Rock, Accenture, AT&T and IBM. He has also founded/led two million pound digital consultancies.