Société Générale rolls out dynamic 'next-gen' card
Written by Anthony Strzalek
17/11/2016
French bank Société Générale has partnered with Oberthur Technologies to offer its customers next-generation cards, replacing the three-digit security code with one that refreshes automatically.

Following successful testing among more than 500 people, Société Générale's retail customers in France will be able to use the OT Motion Code technology, which replaces the three-digit security code usually printed on the back of the card with a mini-screen displaying a new 'dynamic' code, which is refreshed automatically and randomly every hour.

This means that if a card is lost or stolen, the three-digit security code becomes useless within the hour, preventing fraudsters from re-using the information on e-commerce sites.

Designed to help fight cyber crime, this solution is also very simple as it changes nothing on the online purchasing process.

This option is available to Societe Generale retail customers in France holding a CB/VISA card at a price of €12 per year, in addition to the card subscription.
Related Articles
FStech editor Peter Walker sits down with Rackspace solutions director Rhys Sharp to discuss cloud adoption challenges - skills shortages, cultural barriers, legacy systems - and the solutions that the company offers, as well as trends within cloud migration and regulatory attitudes towards the industry.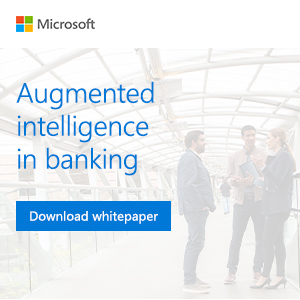 Most read stories...