N26 launches beta service in US
Written by Hannah McGrath
11/07/2019
German digital bank N26 has today launched a phased roll out of its app-based banking services in the US.

The challenger bank, which launched in the UK last year, is to begin offering the beta of its checking account and Visa debit card services to 100,00 users already signed up to the US waiting list before a full public roll out later this summer.

The US launch will be facilitated by a partnership with the federally regulated Axos Bank which has a US banking licence.

Berlin-based digital bank N26, which first launched in Germany in 2015, announced last month that it had now reached the milestone of 3.5 million customers across 24 markets.

The firm raised $300m in February, making it one of the highest valued European FinTechs at $2.7 billion. Since its initial launch it has raised more than $500 million (£398.9 million) from investors including Insight Venture Partners, Tencent and Peter Thiel's Valar Ventures.

The move comes after rival challenger bank Monzo also announced its expansion into the US market last month as Europe's leading FinTechs eye global growth.

Valentin Stalf, co-founder and chief executive of N26 said: "The US launch is a major milestone for N26 to change banking globally and reach more than 50 million customers in the coming years."

He added: "N26 will radically change the way Americans bank as it has done for so many people throughout Europe."

Over the summer, N26 said it will also launch additional perks to the US market in addition to the premium Metal account.
Related Articles
FStech editor Peter Walker sits down with Rackspace solutions director Rhys Sharp to discuss cloud adoption challenges - skills shortages, cultural barriers, legacy systems - and the solutions that the company offers, as well as trends within cloud migration and regulatory attitudes towards the industry.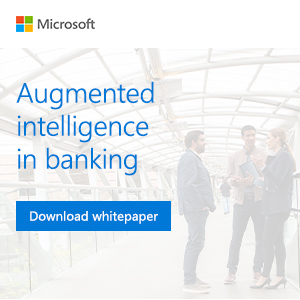 Most read stories...