Adapt or pay the price, banks warned
Written by Scott Thompson
01/10/2015
Banks could lose as much as 60 per cent of their retail profits to shrinking margins and FinTech outfits, according to a new McKinsey report. "The changes to come over the next ten years will be less visible than the global financial crisis or the bursting of the dotcom bubble – and yet their impact on banking's economics and even fundamental business models will be much more substantial," McKinsey said in its 2015 annual review of global banking.

There are as many as 12,000 FinTech startups globally. Banks worldwide can either take on them through smarter use of their vast data resources and a transformation of their brands, or by forging alliances with these new entrants. "The window for making this choice is narrowing," states the report. "Banks must decide soon, probably within three years, or the choice will be made for them."
Related Articles
FStech editor Peter Walker sits down with Rackspace solutions director Rhys Sharp to discuss cloud adoption challenges - skills shortages, cultural barriers, legacy systems - and the solutions that the company offers, as well as trends within cloud migration and regulatory attitudes towards the industry.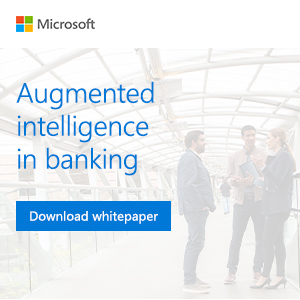 Most read stories...