Ipagoo enters administration
Written by Peter Walker
07/08/19
Multicurrency accounts FinTech Ipagoo has fallen into administration, becoming the first non-bank with access to the CHAPS clearing house to do so.

The collapse followed the Financial Conduct Authority (FCA) ordering it to stop all regulated activity on 24 July, after it was discovered that Ipagoo had problems segregating customer money.

At the start of this month, Ipagoo appointed Jason Baker and Geoff Rowley from FRP Advisory as joint administrators.

Baker commented: "In addition to the current restrictions over its activities, Ipagoo has been suffering from a lack of working capital which left the directors with no choice but to enter the business into administration.

"Our priority is now to work closely with the regulators and the firm to complete the required reconciliation exercise with a view to returning client funds as soon as possible."

Ipagoo declined to comment and it was not divulged how many customers might be affected or the amount of total funds trapped. Customers do not have access to the Financial Services Compensation Scheme, as Ipagoo did not have permission to hold customer deposits.

The administrators will carry out an assessment of the safeguarded funds held by the firm to confirm the current position, following which fund will be returned to customers as quickly as possible.

The startup was suffering from a lack of working capital and lost £2.4 million in the year ending March 2018. Operating losses grew to £9 million from £6.5 million over the same period, despite financial support being pledged by Orwell Group.

Ipagoo launched in 2015, targeting customers who make international payments or travel around Europe and require a bank account to be opened quickly — a process that can take up to several months with a traditional bank.
Related Articles
FStech editor Peter Walker sits down with Rackspace solutions director Rhys Sharp to discuss cloud adoption challenges - skills shortages, cultural barriers, legacy systems - and the solutions that the company offers, as well as trends within cloud migration and regulatory attitudes towards the industry.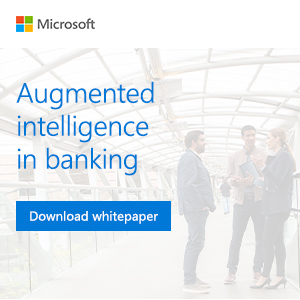 Most read stories...