ING partners for cashierless store
Written by Peter Walker
06/09/19
ING has partnered with Dutch supermarket chain Albert Heijn and US FinTech startup AiFi to pilot a cashierless store concept.

The trial store, in the city of Zaandam, is only 14 metres square, and uses a system similar to the Amazon Go stores in the US.

However, ING explained that their technology is even more frictionless, as people do not need to register or download an app.

Customers simply wave their bank card at the store entrance to open the doors, then as they take items from the shelves, cameras and weight sensors record the process, and when they stand at the exit, the amount spent is displayed and the payment - up to €25 - is processed.

With privacy concerns a growing issue in the industry, AiFi stated that its technology only registers shapes and arm movements, so does not require facial recognition.

The system will be tested by staff over the next couple of months, before moving to a larger store and live trials later this year.
Related Articles
FStech editor Peter Walker sits down with Rackspace solutions director Rhys Sharp to discuss cloud adoption challenges - skills shortages, cultural barriers, legacy systems - and the solutions that the company offers, as well as trends within cloud migration and regulatory attitudes towards the industry.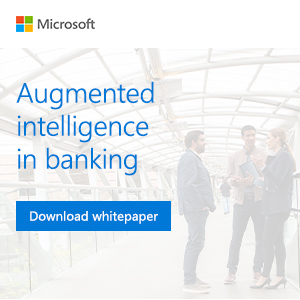 Most read stories...