FCA consults on payments and e-money rules
Written by Peter Walker
01/08/18
The Financial Conduct Authority (FCA) is consulting on rules and guidance to improve conduct standards and communications in the payment services and e-money sectors.

Its paper proposes to extend the application of the Principles for Businesses and certain specific rules about promotions and communications so that they cover wider categories of businesses – including those authorised or registered under the Payment Services Regulations or the Electronic Money Regulations.

These proposals follow modifications to the FCA's rule-making powers in 2017, which brought certain businesses authorised or registered under the Payment Services Regulations or the Electronic Money Regulations within their scope alongside businesses authorised under the Financial Services and Markets Act (FSMA).

The FCA has also proposed new guidance to help ensure that firms do not mislead consumers when they are advertising payment services that involve a currency conversion. This delivers on a commitment made last year to act on concerns about firms' use of currency converter tools in relation to their currency transfer services.

These measures should help customers to better understand that standards the regulator expects of firms in the market, and will make it easier for the FCA to intervene when it sees harm.

Christopher Woolard, executive director of strategy and competition at the FCA, called this "a measured intervention", as for many it will simply reflect current good practice and ensure that they are subject to the fundamental obligations expected of regulated firms.

"For some, however, it should be a clear signal that through our rules, supervisory and enforcement action, we will not tolerate customers being misled or being treated unfairly," he added.

The FCA is now seeking comments on the proposals set out in this paper, which closes on the 1 November.

Samantha Seaton, chief executive of Moneyhub, commented that innovation in the payments sector is held back by the opaque, complex marketing of products that leaves people unaware of the fees and charges they can be liable for with lasting impact on trust in financial services.

"The advent of Open Banking will have significant impact by putting consumers back in control of their data, but the initiative can only be successful if providers and app developers alike are transparent from the get go," she stated.

"Unfortunately, we are already seeing some apps, that while free at point of download, sell on users' data or make money from commissions on recommended products."
Related Articles
FStech editor Peter Walker sits down with Rackspace solutions director Rhys Sharp to discuss cloud adoption challenges - skills shortages, cultural barriers, legacy systems - and the solutions that the company offers, as well as trends within cloud migration and regulatory attitudes towards the industry.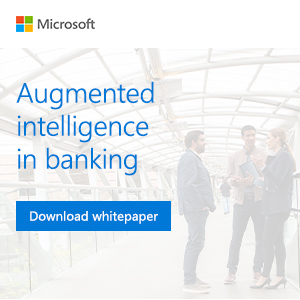 Most read stories...