Investment boost for Everline & ezbob
Written by Michelle Stevens
23/04/2015
The UK's largest alternative business e-lender, Everline and ezbob, has received £30 million in financing from funds managed by Oaktree Capital Management.

The investment, in the form of convertible debt, will provide additional capital to allow Everline.com and ezbob.com to refinance existing debt and accelerate growth.

Tomer Guriel, CEO of Everline and ezbob, said: "I'm proud that Oaktree has chosen our company as their first business e-lending investment in Europe. We look forward to partnering with Oaktree to continue developing and growing our business; we have already provided 6,000 loans to small and medium-sized enterprises and are growing in excess of 200 per cent per annum."

ezbob acquired Everline, a fellow small business lender, in February 2015 to create the UK's biggest business e-lender. Since then, the company has announced a partnership with Alibaba.com, as well as the first loan guarantee agreement in the UK with the European Investment Fund under an EU programme designed to enhance the competitiveness of SMEs.
Related Articles
FStech editor Peter Walker sits down with Rackspace solutions director Rhys Sharp to discuss cloud adoption challenges - skills shortages, cultural barriers, legacy systems - and the solutions that the company offers, as well as trends within cloud migration and regulatory attitudes towards the industry.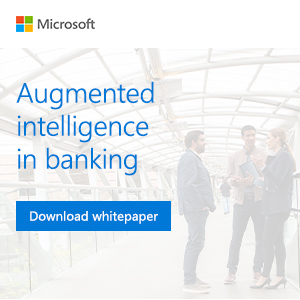 Most read stories...