TSB loses the most accounts to switching
Written by Peter Walker
24/10/18
The latest current account switching data has shown TSB to be the biggest loser over the second quarter, with a net loss of 16,641 customers, as it battled with continuing problems from a botched IT upgrade.

Meanwhile, app-based challenger banks Monzo - which sees data published for the first time this quarter - and Starling showed "noteworthy net gains" for new players in the market, according to the figures from Bacs.

Monzo gained 2,702 new customers moving from other banks, while Starling reaped a net gain of 1,737 customers.

However, during the second quarter it was HSBC (51,441) and Nationwide (45,060) which recorded the most gains, with the latter being the overall net winner with fewer losses.

After TSB, the Royal Bank of Scotland was the next biggest loser in the quarter, with a net loss of 12,362. In terms of the most customers lost during the quarter, NatWest took the dubious honour, down 28,802 from April to June – although it did gain 16,749 during the same period.

A spokesman for TSB responded that during the second quarter the bank saw over 20,000 people open current accounts, with the vast majority opened accounts in branches, rather than using the current account switch service.

The latest figures for the Current Account Switch Service (CASS) showed that over 5.1 million successful switches have taken place since the service launched in 2013.

A total of 693,422 switches have taken place since the start of this year, with 193,621 completing in the last quarter alone.
Related Articles
FStech editor Peter Walker sits down with Rackspace solutions director Rhys Sharp to discuss cloud adoption challenges - skills shortages, cultural barriers, legacy systems - and the solutions that the company offers, as well as trends within cloud migration and regulatory attitudes towards the industry.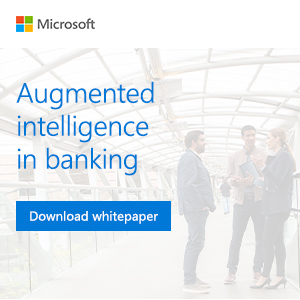 Most read stories...