Carney calls for protections from AI disruption
Written by Hannah McGrath
24/10/2018
The governor of the Bank of England has called for protections for workers from the pace of technological changes such as artificial intelligence (AI) and machine learning.

In a lecture given to a conference on machine learning and the global economy at the University of Toronto yesterday, Mark Carney outlined the role businesses and governments will need to take to ensure that workers do not fall victim to social divisions created by technological disruption.

He said potential solutions could include a more prominent role for unions and stronger workplace rights, as well as businesses working to identify skills mismatches and offer training for workers to equip them for roles created by augmented and artificial intelligence.

Labour market institutions could balance the mobility of labour with protections for workers in what he termed "new, non-standard jobs". This could include the establishment of a new class of "dependent contractors" with defined rights for those considered to be "platform-based workers".

The Bank of England chief explored the changes taking place in the financial services industry, including the growing importance of data flow to digital wallets, e-money and cross-border payments. In the future, these will be powered by APIs, chatbots, comparison and switching tools, robo-advisers and identity verification, he suggested.

Wholesale banking and markets could also see more widespread use of algorithmic and automated trading, Carney stated.

AI could potentially improve customer choice, services and pricing, increase access to credit for households and small businesses, and substantially lower cross border transaction costs, as well as improve diversity and resilience of the system.

However, Carney suggested that AI and machine-driven outcomes would not be a failsafe replacement for human judgment and risk assessment.

Outlining the positive applications of AI in finance, he said that machine-produced outcomes perform well when they provide an "initial prediction" that humans can combine with their own assessments or a second opinion, seen in cases such as credit and compliance assessments.

AI can also be beneficial when it comes to tasks that involve identifying trends and patterns in data to predict typical outcomes, for example in fraud detection and insurance underwriting. In these cases, he suggested, there are "known knowns" with a clearly defined question and the future is expected to behave like the past, requiring sufficiently rich historical data to infer conclusions.

Amongst the ways in which AI could be used to promote inclusive economic growth, Carney stated that governments and businesses should embrace the promise of FinTech, including greater inclusivity and consumer choice, along with more diverse sources of credit.

He also advised that business could play a role in enabling new technologies through investment in the right 'hard infrastructure' such as large value payments systems and Real Time Gross Settlement (RTGS) as well as changes to soft infrastructure such as capturing data in a consistent and useable form.

Carney also highlighted the period during the first industrial revolution when wages fell behind productivity as wealth was channelled to the owners of capital - a phenomenon known as Engels' pause of industrial revolution- with a 60 year delay in workers reaping the rewards.

In a series of slides for the lecture published by the Bank of England, Carney highlighted the fact that "technology affects the labour market through destruction", but can also improve economic outcomes by boosting productivity and "creation".

Finally, he compared the pace of change in employment rates between the first, second and third industrial revolutions, and questioned whether the disruption wrought by the fourth industrial revolution - the arrival of a digitised and AI-driven economy - could take just 20 years to take hold, rather than the 54 years it took for industrial activity to transform agriculture and mining between 1817-1871.

Carney's analysis comes after Andy Haldane, the Bank of England's chief economist, warned that the UK will need a skills revolution to avoid "large swathes" of people becoming "technologically unemployed" - a claim that prompted a backlash from FinTechs.

In April, John McDonnell, Labour's shadow chancellor, said that the "substantial" impact of big data and artificial intelligence (AI) was to be welcomed, but warned that effective regulation would be needed to realise the benefits.
Related Articles
FStech editor Peter Walker sits down with Rackspace solutions director Rhys Sharp to discuss cloud adoption challenges - skills shortages, cultural barriers, legacy systems - and the solutions that the company offers, as well as trends within cloud migration and regulatory attitudes towards the industry.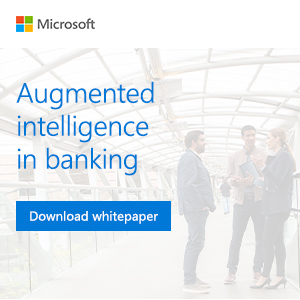 Most read stories...