Appointments
Written by Chris Lemmon
20/06/2017
John Griffith-Jones, chairman of the Financial Conduct Authority (FCA) and the Payment Systems Regulator (PSR) has confirmed that he will leave both organisations at the end of his term of office on 31 March 2018. Griffith-Jones was appointed as the first FCA chair in 2013 and became chair of the PSR when it was established in April 2014. HM Treasury will now commence the process of recruiting a new chair for the FCA.

Griffith-Jones commented: "I committed to a five-year fixed term to chair the FCA and, in so doing, to help ensure that conduct regulation became a respected part of the UK financial landscape. It has been, and continues to be, a great privilege to be responsible for the work of both the FCA and the PSR. I like to believe that I will leave both in good shape to regulate well in the future."

Digital banking solutions provider Fidor – which counts digital challenger Fidor Bank as one of its brands – has announced the appointment of Geert Ensing as its interim chief information officer. Ensing has extensive experience in IT in retail and commercial banking, having been an executive advisor for banks, insurance companies and pension funds, and worked most recently as executive vice president of IT at ABN AMRO.

Ensing said of his appointment: "Joining Fidor at this exciting time of internationalisation is a fantastic opportunity, and I am thrilled to be able to share my expertise with Fidor and its business partners to define the best technologies when it comes to implementing fidorOS."

New UK SME business bank Redwood has hired David Buckley as chairman and non-executive director, and Nigel Boothroyd also as a non-executive director.

Buckley, whose past roles include European CFO at Morgan Stanley and European head of the global banking group for Goldman Sachs, now holds a number of non-executive and advisory board positions, including at CIBC World Markets. Boothroyd worked for 38 years at HSBC Group, where he worked in a number of senior roles across corporate and commercial banking, credit risk, operational risk, retail banking and wealth management.

Gary Wilkinson, co-founder and chief executive of Redwood Bank, said: "David and Nigel are very welcome additions to our experienced team, and will both have key roles to play in helping us reach our goals."

Citi has announced the appointment of Gulru Atak as treasury and trade solutions (TTS) and innovation head at its Dublin lab, which is focused on driving innovation in the bank's global transaction banking business. Prior to this role, Atak was TTS head for Turkey and Non-Presence Countries in Central Asia and the Caucasus since April 2014. She joined Citi Turkey in 2002 and has 15 years of experience in banking.

Commenting on her appointment, Atak said: "I'm extremely excited about taking on this new role and working with an incredibly talented team on shaping the innovation agenda for the business. Through the projects we are working on in the lab, we are able to lead and support our clients with new innovative solutions for their businesses, which is becoming more important as we look to the future."

Birmingham-based commercial bank Unity Trust Bank has appointed Daryl Wilkinson as director of customer propositions and strategic marketing. Wilkinson has previously held senior roles at the Royal Bank of Scotland and Northern Rock Bank, and most recently led Nationwide Building Society's Group Innovation Lab and digital development team before founding DWC Ltd, a specialist digital consulting, brand communications and software development company.

Commenting on the appointment, Margaret Willis, CEO of Unity Trust Bank, said: "I'm delighted to welcome Daryl to the executive team. His wealth of experience will be pivotal to further strengthening our brand profile and achieving our growth plans."

Wilkinson added: "I am excited by this new challenge and committed to helping the bank create a better society by delivering such a unique, authentic and enormously compelling proposition for socially-minded organisations."
Related Articles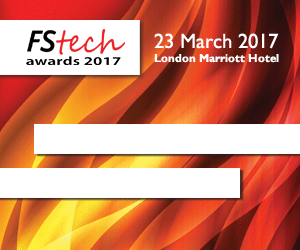 Most read stories...
World Markets
(15 minute+ time delay)
FTSE 100
7424.13
-15.16
Nikkei 225
20132.67
+22.16
S&P 500
2439.14
+4.64
Crude Oil
N/A
N/A